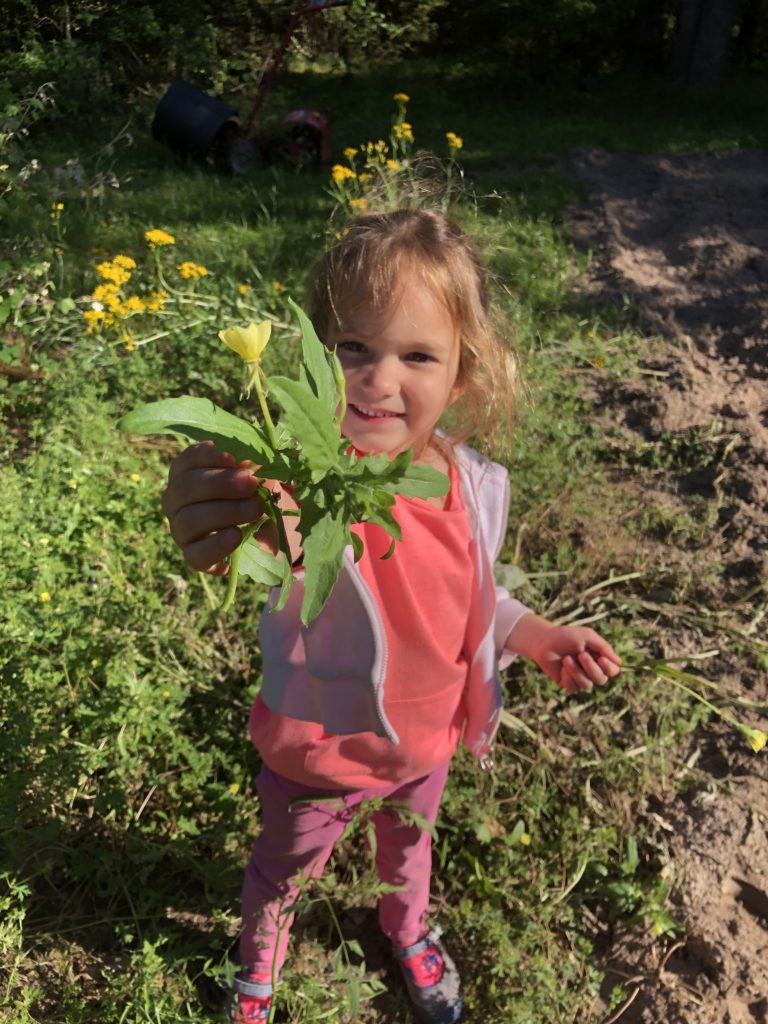 Yesterday was a lovely day. We got early and left for town shortly after breakfast. I enjoyed going to town with Christopher. Adult time! Angel stayed home with Miranda and Finn. We went to tractor supply and the grocery store. I was in high spirits and feeling well adjusted to the changes going on in the world and locally right now with the corona virus. It has taken me a few weeks to feel grounded again. I've connected to the fun side of things. It's like living in a sitcom where people walk around in masks trying to avoid each other, when before my small town stores were filled with cheerful friendly people. I've decided to have fun with the way things are now. I don't have to connect with the energy of fear if I choose not to. I joked with people and had a great time regardless. Life isn't as serious as I sometimes make it out to be.

When we got home from town I took a nap in the Banana Hut. Angel was in there with me reading and playing. When I got up I did a video chat with a friend in North Carolina about wild edibles in her area. Then I picked peas off the vine and ate them, along with radish and arugula flowers. When I'd eaten my fill, I working in the garden planting pepper, tomato and cucumber starts I had picked up from tractor supply.
Christophers mom Ann walked over and talked to us for a bit. We threw around some ideas on how to bring in income with different crops. I always enjoy talking with Ann.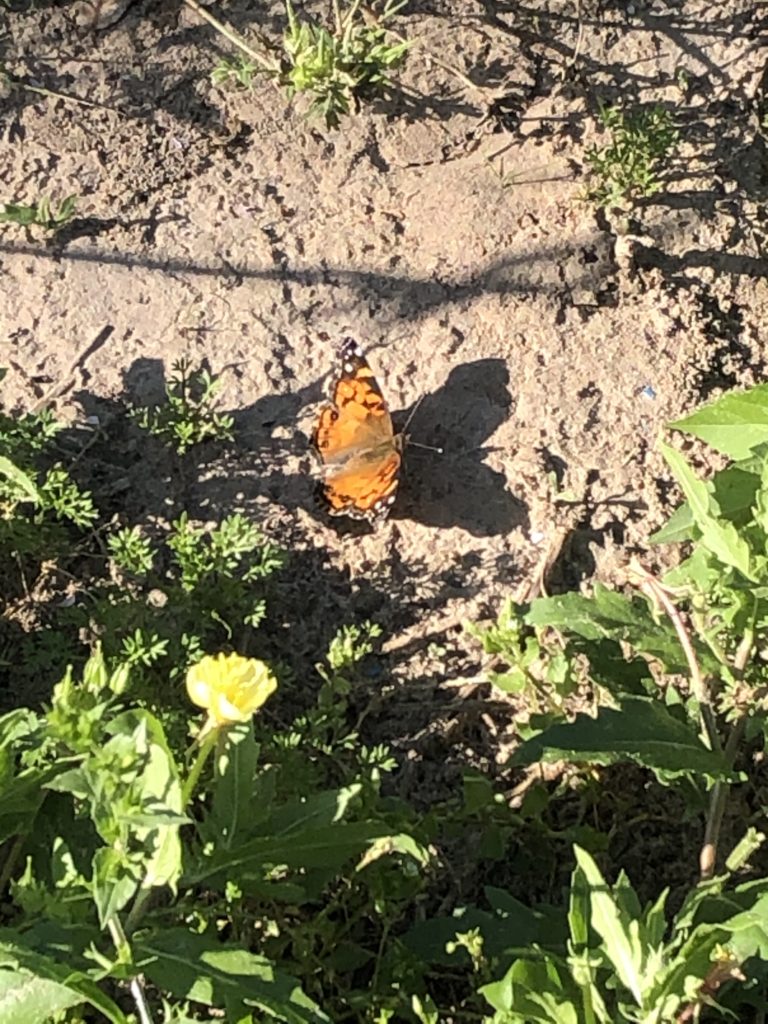 I went back to working on the garden after Ann left. I talked to the plants and touched them all, exchanging energy and love. When I finished I sat in the sun listening to the birds with Angel and Christopher. I went into a deep meditation where I was pure love energy expanding across the whole planet. A bright glowing warm light. It felt amazing!! When I came to, Angel and I went into the flower patch and watched the insects and flowers. It was heavenly.

Later on we went on a slow paced 4 wheeler ride through the forest. We were both blissed out talking to the trees and plants. Angel can name quite a few of the trees and bushes. She has the gift of connecting to plant energy. She gets a far away look in her eyes when she is in the forest. It's pretty amazing to see.
When we got back home Angel took a bath in the outdoor bathtub while I made homemade pizza and salad for supper. The salad is all from the garden. So awesome! We all ate supper, brushed our teeth and went to bed early.

It was a glorious day and I am grateful. It feels good to be in love with life again.
Thank y'all for reading my blog and being a part of my life.
With love,
Victoria